Bali
Indonesia, the world's largest archipelago, Indonesia is composed of over 17,000 islands scattered over 5,000 miles of ocean straddling the Southeast Asian equator. Few places on earth contain such cultural diversity and geographical extremes as this vast, deeply enigmatic country. The mere mention of Bali evokes thoughts of a paradise. It's more than a place; it's a mood, an aspiration, a tropical state of mind.
There is no other place like Bali. The Island of the Gods offers great beaches, countless waves for surfing and wonderful natural sites to visit and explore, colorful ceremonies, and gifted artists. There is an unbelievably wide range of accommodation, restaurants, spas and world-class activities and shopping – all within close distance and at very fair prices. Choose from basic home-stays run by friendly Balinese families, 5star beach resorts or luxurious, privately-serviced Bali villas with your private pool. But, Bali is much more than that. There is a special vibe, an essence, something authentic that is difficult to describe, which has touched and inspired visitors from all over the world for decades. It has something to do with the Balinese themselves and their warm and welcoming character.
Thailand
Friendly and fun-loving, exotic and tropical, cultured and historic, Thailand beams with a lustrous hue from its gaudy temples and golden beaches to the ever-comforting Thai smile. Thailand is a wondrous kingdom, featuring Buddhist temples, exotic wildlife, and spectacular islands. Along with a fascinating history and a unique culture that includes delectable Thai food and massage, Thailand features a modern capital city, and friendly people who epitomize Thailand's "land of smiles" reputation. Thailand offers over 1,000 miles of coastline of white sandy beaches, bays and coves, with many beach and island activities for people of all ages. Travel to Thailand and experience all that Thailand has to offer!
See it, feel it and experience it!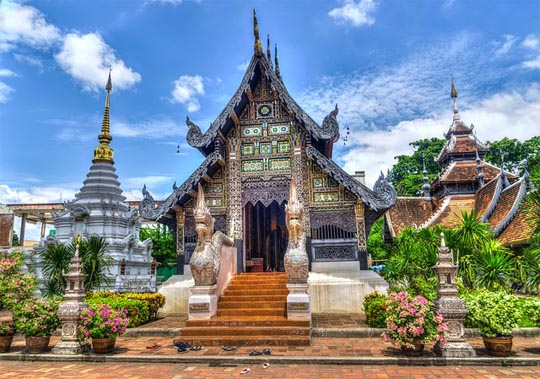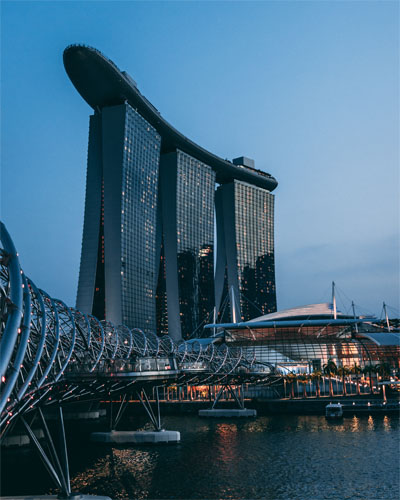 Singapore
Singapore is one of the most enjoyable cities in Southeast Asia. Combining the skyscrapers and subways of a modern, affluent city with a medley of Chinese, Malay and Indian influences and a tropical climate, with tasty food, good shopping and a vibrant night-life scene, this Garden City makes a great stopover or springboard into the region. Where else in the world can you dip into the cultures of China, India and Muslim Malaysia all in one day, against a backdrop of ultra-modern Western commerce? Not only has Singapore's history of migration left a rich cultural and architectural legacy that makes wandering the streets an absorbing delight, it has created one of the world's great eating capitals. Besides, it's not all strait-laced conformity. You don't have to look far to find echoes of the Island's colourful, rakish past, or evidence of a thriving and creatively unfettered artistic community. Singapore's soul is alive and well – and it is unique.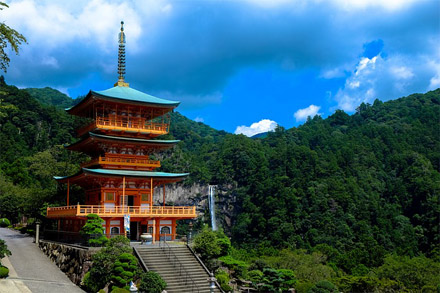 Japan
Japan is situated in northeastern Asia between the North Pacific and the Sea of Japan. The area of Japan is 377,944 square kilometers, nearly equivalent to Germany and Switzerland combined or slightly smaller than California. Japan consists of 6,852 islands, including four of the large main islands.
Although the Japanese past is rich in events and interesting history, today's Japan is just as fascinating with cutting edge technology and wonderful architecture, whilst still maintaining the country's traditions.
Whether you want to experience food like you've never tasted (or seen!) or you want to go shopping in some of the world's best shopping areas, Japan is the place to visit! Japan is famous for its temples and shrines – you could spend weeks in cities such as Kyoto or Nara feasting your eyes on architectural marvels and historic monuments.
If culture is more to your taste, you can't get much better than Japan's colorful and rich heritage including wonderful kabuki (Japanese performing arts) and traditional geisha.
Japan is fascinating land of contrasts, an engaging combination of futuristic cities, ancient culture and stunning natural landscapes. From the white sandy beaches of Okinawa, and the mountain hot springs of Hakone, to the tranquil beauty of Kyoto and the big city excitement of Tokyo, each region of Japan has something special to offer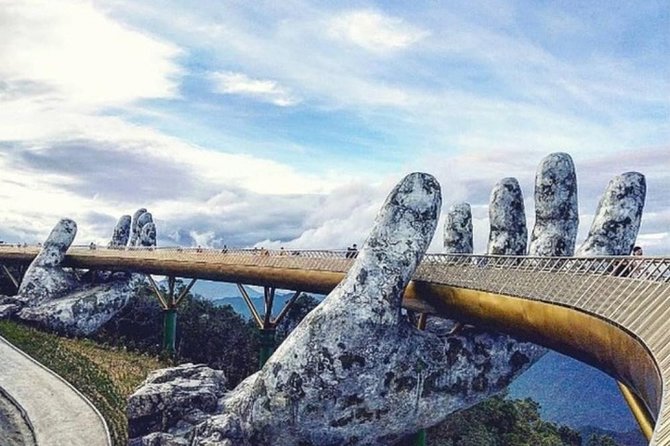 Vietnam
Vibrant colors, frenzied chaos and breathtaking natural beauty make Vietnam. Blessed, perhaps, can be the right word encapsulating this wonderful country. Verdant mountains, ravishing coastline, splendid national parks, abuzz, alive and chaotic cities, outstanding cultural interest and one of the best cuisines in the world… what more can a country ask for? Majestic limestone pinnacles of the Halong Bay or the grace and elegance of the ao dai, is haunting. Its cities – Hanoi and Ho Chi Minh City – bear the hallmarks of French colonial splendour.
The predominance of the Indian and Hindu culture can be seen in the Cham temples of the South and in the spicy, regional cuisine. Head north and Chinese connections are far more apparent. Mornings seem no less than a myriad watercolour painting in the mystical and mythical world of the beautiful Halong Bay. Explore the bewitching backwaters of the Mekong delta and the images of lush, green vegetation and productivity and the images of traditional Vietnamese floating markets. The coast is home to a fascinating collection of sites which includes Khmer Temples, beautifully preserved old Chinese towns and for those seeking relaxation, beautiful, sandy beaches. Holidays in Vietnam are a myriad blend of colors, great sightseeing and lifelong memories to cherish.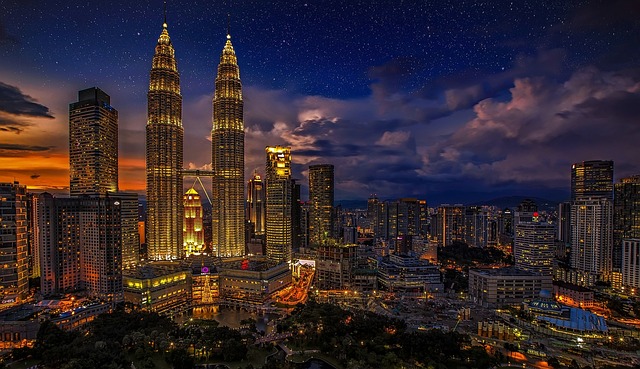 Malaysia
Populated by a blend of Malays, Chinese, Indians, and indigenous groups, Malaysia boasts a rich cultural heritage, from a huge variety of annual festivals and wonderful cuisines to traditional architecture and rural crafts. There's astonishing natural beauty to take in too, including gorgeous beaches and some of the world's oldest tropical rainforest, much of which is surprisingly accessible.
Malaysia has a multitude of interesting places to visit. From heritage buildings providing multi-cultural experiences of a bygone era, bustling modern buildings projecting an unbounded spirit of progress to mystical sites shrouded in mystery, Malaysia is a blend of old-world charms and a world of contemporary marvel. The fun is endless with multi-wonders of nature, island paradises, primeval rainforests and caves to explore. See it, feel it and experience it!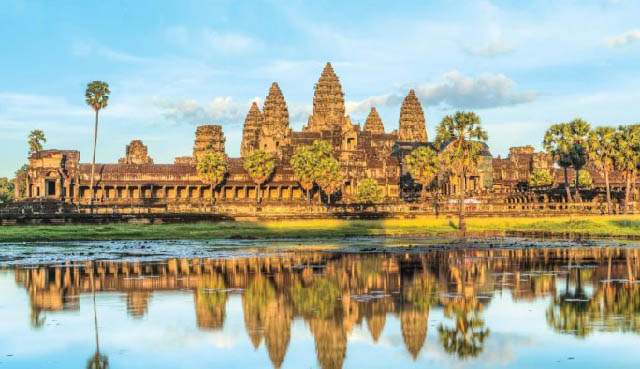 Cambodia
Kingdom of Cambodia is located in the heart of mainland Southeast Asia. Travel to Cambodia and explore this mystical land rich with cultural heritage, a glorious past and a concurrence of various cultural influences. Cambodia was historically known as Kambuja and had been a major capital of the Khmer Empire that went on to thrive for over 600 years in the region. It was also during this realm when the remarkable Angkor Wat, the largest Hindu temple complex in the world was built in the early 12th century. Cambodia, despite having gone through a number of political upheavals in recent past, has remained one of the most attractive tourists' destinations in Indochina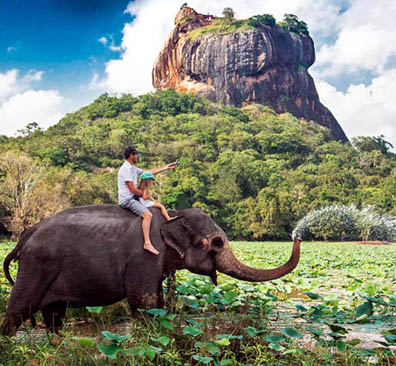 Srilanka
Set in the Indian Ocean in South Asia, the tropical island nation of Sri Lanka has a history dating back to the birth of time. It is a place where the original soul of Buddhism still flourishes and where nature's beauty remains abundant and unspoilt.
Few places in the world can offer the traveller such a remarkable combination of stunning landscapes, pristine beaches, captivating cultural heritage and unique experiences within such a compact location. Within a mere area of 65,610 kilometres lie 8 UNESCO World Heritage Sites, 1,330 kilometres of coastline – much of it pristine beach – 15 national parks showcasing an abundance of wildlife, nearly 500,000 acres of lush tea estates, 250 acres of botanical gardens, 350 waterfalls, 25,000 water bodies, to a culture that extends back to over 2,500 years.
Sri Lanka packs an extraordinary variety of places to visit within its modest physical dimensions, and few islands of comparable size can boast a natural environment of such beauty and diversity. Lapped by the Indian Ocean, the coast is fringed with idyllic – and often refreshingly undeveloped – beaches, while the interior boasts a compelling variety of landscapes ranging from wildlife-rich lowland jungles, home to extensive populations of elephants, leopards, and rare endemic bird species, to the misty heights of the hill country, swathed in immaculately manicured tea plantations. Nor does the island lack in man-made attractions. Sri Lanka boasts more than two thousand years of recorded history and the remarkable achievements of the early Sinhalese civilization can still be seen in the sequence of ruined cities and great religious monuments that litter the northern plains.